At 12:40pm Eastern Time on Boxing Day, 33-year-old Colin O'Brady became the first person to complete a solo, unassisted, unsupported crossing of Antarctica. The American finished the 1,700km in just over 54 days, including an unprecedented 129km in the past 33 hours.
Briton Lou Rudd was also vying to be the first person to do the route in this minimalist style. Rudd's friend and former partner, Henry Worsley, made it within 48km of the finish in 2016 but died of peritonitis after an emergency evacuation. Rudd is currently within 135km of the finish and has performed extremely well. In the end, however, O'Brady, who is 16 years younger than Rudd and a professional endurance athlete, had a few more ultra-long days in him.
About the Author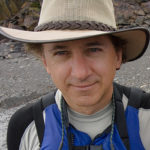 Jerry Kobalenko
Jerry Kobalenko is the editor of ExplorersWeb. Canada's premier arctic traveler, he is the author of The Horizontal Everest and Arctic Eden, and is currently working on a book about adventures in Labrador. In 2018, he was awarded the Polar Medal by the Governor General of Canada.