After studying the weather, Nirmal Purja decided to bring his team up to Camp 3, despite the heavy snowfall and "crazy horrendous winds" of the past several days.
"As soon as we started trailblazing and opening the route, [a] few other climbers followed," he wrote. "All my team are in good health at Camp 3. They had dinner and are fast asleep. I'm checking the weather and planning for tomorrow."
Colin O'Brady has also decided to continue, although he is still in Camp 2. "After three long days trapped in my tent at Camp 2, the storm finally broke and the weather is currently perfect," he reported. "Tomorrow I resume my summit push, with my day's objective being to move up to Camp 3."
About the Author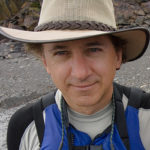 Jerry Kobalenko
Jerry Kobalenko is the editor of ExplorersWeb. Canada's premier arctic traveler, he is the author of The Horizontal Everest and Arctic Eden, and is currently working on a book about adventures in Labrador. In 2018, he was awarded the Polar Medal by the Governor General of Canada.