Andrzej Bargiel's team has posted a brief but spectacular video from his and Jędrek Baranowski's ski descent of 6,096m Laila Peak. They also offered a few more details of the climb.
At 4:30 am local time yesterday, the pair struck out for the summit from their advance base camp. They climbed about 1,800m and reached the summit around 1 pm. They had to leave their skis 150m below the very top because of the difficult conditions, but they skied all the way back to Base Camp from there. The descent took two-and-a-half hours.
About the Author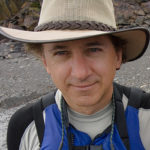 Jerry Kobalenko
Jerry Kobalenko is the editor of ExplorersWeb. Canada's premier arctic traveler, he is the author of The Horizontal Everest and Arctic Eden, and is currently working on a book about adventures in Labrador. In 2018, he was awarded the Polar Medal by the Governor General of Canada.