Engineers are most inclined to find beauty in creation and science. It's a gift. Pens you can morph into miniature bicycles, 3D printers, and high-performance pop-up solar panels. Doesn't that all sound pretty epic? That's just the tip of the iceberg.
Stars Wars: The Force Awakens fans will fall head-over-heels with BB-8 all over again with this app-enabled droid from Sphero. Packaged with a battle-worn Star Wars Force Band, controlling the realistic BB-8 across a variety of terrain up to distances of 30m is made super easy, thanks to the integration of Bluetooth Smart connection technology into the design.
Engineers who have to get down and dirty need the best protection for their skillful hands. That's why there's the G & F Cut Resistant Gloves that comes fully integrated with a proprietary CutSHIELD technology in its food-grade fiber. This means the cut-resistant glove is also perfect in the kitchen, giving you exceptional protection against accidental cuts from sharp knives and other cutting tools. And if it can protect your hands from these sharp items from the kitchen, it should be effective in other areas of work, too.
See G & F Cut Resistant Gloves on Amazon
The Nintendo Entertainment System is an iconic gaming platform. It revolutionized the way we enjoy entertainment. The NES is making a huge comeback with the NES Classic Edition. The great thing with this version is that it comes updated with some 21st-century tech too.
See Nintendo Entertainment System on Amazon
Not many know that Taiwanese consumer electronics giant HTC is also in the business of making highly engaging VR devices. Consider, for example, their Virtual Reality System that features an ergonomically designed, virtual reality headset, two wireless controllers, and base stations that come with the proprietary SteamVR Tracking technology. The latter is the key to the immersive VR experience as it bridges the headset and the controllers, allowing you to interact and explore the virtual world. The HTC Vive system also comes with the Everest VR and Richie's Plank Experience VR experiences to get you started.
Relive your LEGO and K'NEX childhood days with the Arduino Starter Kit. Although this is not really a building bricks construction play set but rather a kit for burgeoning engineers and other individuals who would like to build something unique yet useful. The kit comes with instructions and parts to help you complete 15 different electronic projects. Included is a DC motor, LED lights, servo motor, resistors, capacitors, transistors, potentiometers, and tilt motor just to name a few. The kit promises to inspire creativity and imagination among kids-at-heart and even aspiring DIYers who may wish to take the creative journey.
See Arduino Starter Kit on Amazon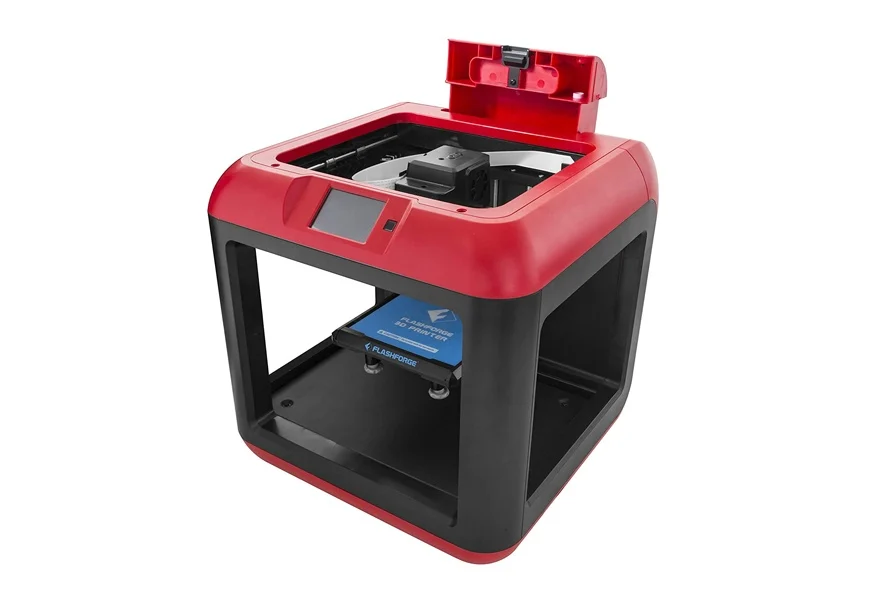 What used to cost tens of thousands of dollars is now made available to the general public for only a three-digit price tag. Such is the amazing change in the field of additive manufacturing technologies that 3D printers are now more affordable than ever. Best of all, they now come in more compact sizes. Just look at the new Finder model of the FlashForge 3D Printer. It comes with a touchscreen interface, a slide-in build plate for easy management of 3D printed objects, and plastic construction allows for more stable prints. The Finder can connect wirelessly, too, or via flash or USB drives.
Whoever said that a 3D pen is only for kids? Virtually anyone can use the 3Doodler Create 3D Pen. The Create is super slim, lightweight, and comes with an improved drive system that ensures smoother, more efficient, and quieter operation. The only limitation is how far your imagination takes you.
See 3Doodler Create 3D Pen on Amazon
You no longer have to wait for break time to enjoy café-worthy espresso. As long as you have the MiniPressor GR Espresso Maker you can enjoy your brew anytime, anywhere. This tumbler-like device allows you to press all that delicious goodness of your favorite ground coffee. There's no need to look for an electrical outlet or batteries as the MiniPresso GR is ingeniously designed to be operated by hand.
Young aspiring rocket engineers will find the Estes Tandem-X Flying Model Rocket Launch Set to be quite an experience. The 30-inch model rocket, the Amazon, can be propelled to a remarkable height of 650 feet. For those who require an even more astonishing climb, you can build the Crossfire in about a day and see it hurtling towards the heavens at a dizzying 1,200 feet. Both model rocket systems, the Amazon and the Crossfire, come with a colorful 18-inch parachute that has been preassembled and installed into the rockets to deploy once the Amazon and the Crossfire have reached their ceilings.
See Estes Tandem-X Model Rockets on Amazon
Fancy creating an assembly line that's manned by robotic arms? If so, you might want to start with the OWI Robotic Arm Edge. This is not just a replica of the various robotic arms that you see in manufacturing assembly plants and factories, it really is a fully working model that includes a variety of controllable movements. From gripping objects to opening and closing doors, whatever you can do with your hands and arms, the OWI can be programmed for such actions, too.
See OWI Robotic Arm Edge on Amazon
Some engineers require a lot of gadgets to assist them at work. From engineering instruments to measuring tools, to electronic gadgets, they need a highly reliable bag for work to put all of these items in. It should be the Rothco Engineers Field Bag. This canvas-constructed bag comes with a large storage compartment for storing a laptop and an additional compartment for documents and other stuff. It has separate pockets for smaller items and comes with a storm flap to help keep the bag's contents dry and secure.
See Rothco Canvas M-51 Engineers Field Bag on Amazon
You wouldn't take a worker's safety goggles to be a fashion item, would you? If so, you clearly haven't seen the Pyramex Pathfinder Safety Eyewear yet. These clear lens safety glasses are shaped like the original aviator sunglasses popularized by RayBan. But what's really interesting about the Pathfinder is the inclusion of safety panels on the sides of the frame to shield your eyes against debris. The lens is coated with UV protection and features superb scratch resistance.
See Pyramex Pathfinder Safety Eyewear on Amazon
This is one safe lockpickers won't have issues cracking into. But with 179 different wooden parts making for an elegant puzzle piece, the UGears 3D Safe is actually a very interesting box to store your gifts or small tokens to someone else. The Safe is elegantly designed and comes with embellishments that resemble a secure bank safe. Of course, this one is made of plywood, but you can easily see the painstaking work craftsmen put into its creation. To access whatever is inside the safe you'll have to work your brain.
The Parrot Bebop 2 is a quadcopter drone that can capture stunning HD-quality images and videos at 1080p resolution. Unlike cheap quadcopter drone toys, the Bebop 2 comes with imaging hardware that's controlled by a powerful sensor to give you amazing control of your aerial shots. The Skycontroller easily connects to any mobile device while the accompanying WiFi extender can greatly expand its range up to 1.25 miles. The flight time is also ridiculously long, it can fly for 25 minutes whereas most toy drones can only manage eight minutes.
When you're deep into a project, there's nothing worse than not having the right tool to hand. The Geekey Multi-Tool is the answer. Crafted from 420 stainless steel, this awesome little tool has 16 different functions to get you out of a bind. They range from recreational tools like a bottle opener and a bike spoke key, to task-specific tools like a wire stripper, protractor, and ¼" bit driver. The coolest thing about the Geekey Multi-Tool is how every tool is integrated into the compact design. On the longest side, it measures just 2.76 inches. If you're looking for a gift that will definitely come in handy, this multi-tool is a sure thing.
See Geekey Multi-Tool on Amazon