The two Russian/Kyrgyz team leaders vying to complete the winter Snow Leopard challenge have each succeeded on their respective peaks.
Sergey Seliverstov has just summited Tajikistan's Ismoil Somoni, formerly Peak Communism, while Mikhail Danichkin successfully climbed Korzhenevskoi Peak, also in the Pamirs.
Alexey Usatyk also joined their ranks as a winter Snow Leopard. The award recognizes those who climb all five peaks above 7,000m in the former Soviet Union. These three are the first to climb all five in winter. Their expedition has also served as a training exercise for K2 next winter.
About the Author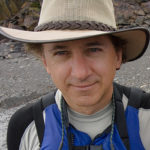 Jerry Kobalenko
Jerry Kobalenko is the editor of ExplorersWeb. Canada's premier arctic traveler, he is the author of The Horizontal Everest and Arctic Eden, and is currently working on a book about adventures in Labrador. In 2018, he was awarded the Polar Medal by the Governor General of Canada.