Do you want a lightweight, compact, yet powerful flashlight that doesn't rely on disposable batteries? Does durability and craftsmanship matter to you? Do you need the flexibility of a streamed light or a wider beam? What about the ability to clip on to a hat brim, a helmet, or on your person? As a volunteer firefighter, EMT, and outdoor guide, I needed all of those things and more. Don't worry; the ProTac 2L-X 500 Lumen Rechargeable Flashlight from Streamlight checks every box, which is why it made the list for our best rechargeable flashlights.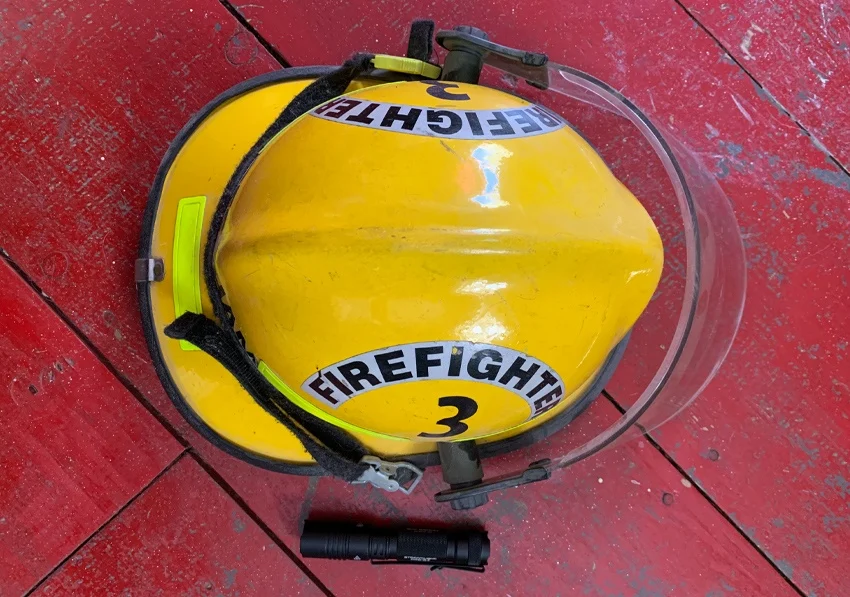 Putting My ProTac Rechargeable Flashlight to the Test
I'm not easy on gear; my tools are crunched in the mud, stepped on by steel-toed boots, dropped into rivers, exposed to smoke, flames, and cold temperatures, and tossed across parking lots to uncoordinated coworkers. Having a light source with a tough enough body to handle these environments and sheds a bright enough light is important in all my work and play.
The ProTac 2L-X rechargeable flashlight gave me an ergonomic light with diamond groove grip — useful for wet or sweaty hands, a two-way clip for strategic placement — useful on firefighter helmets or backpack straps. I appreciated the ability to recharge my batteries during my downtimes and the option of replacement batteries.
It also features an IPX7 waterproof rating of up to one meter for 30 minutes, as well as a two-meter impact-tested resistance. (I have personally only dropped it from the top of a truck, but it barely has a scratch!)
This 500-lumen tactical LED flashlight charges from a USB source, but it also supports 3.7V CR123A lithium batteries. The military-grade anodized aluminum housing keeps your light source protected from whatever you come across — rain, snow, fire, clumsy teenagers, teething children, and more! This protection is no joke, either — I used this flashlight on the scene of multiple nighttime fires and vehicle accidents with our local fire department, and it stood up to the heat of a house fire as well as 3-degree weather.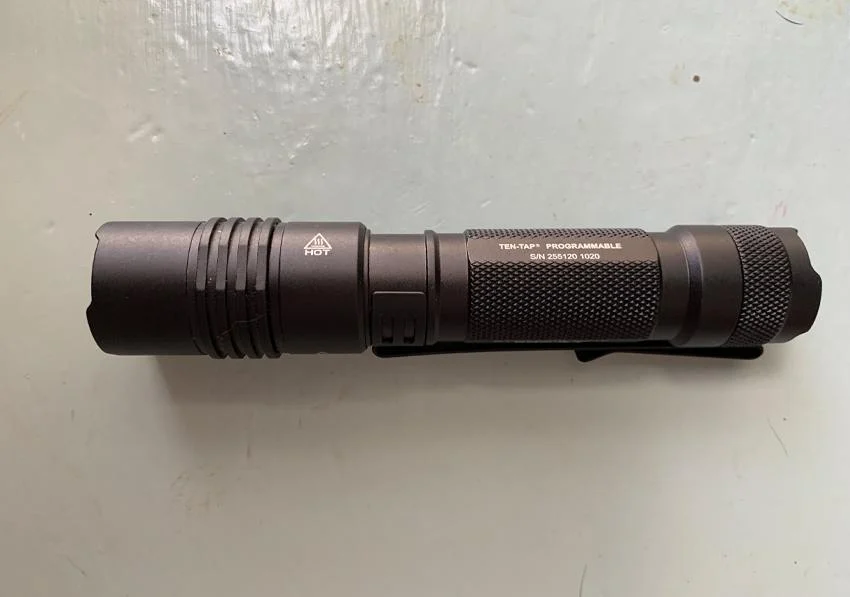 The ProTac rechargeable flashlight has two light output settings, plus a strobe setting for alert and detection — useful for directing traffic at night, locating personnel, or illuminating the scene for smoking debris. This tactical flashlight is also lightweight, coming in at 3.9 ounces, with batteries. Maximum illumination at 500 lumens has a claimed 165-meter beam distance and run time of 2.75 hours, while the low setting sports 40 lumens with a claimed 49-meter beam distance and 30-hour battery life.
This model uses a removable clip, which was useful but caused issues at 4:00 a.m. with numb fingers or gloved hands. The metal clip is sturdy and sprung tight, but it's thin and close to the flashlight's body, which made the grip difficult on occasion. However, the S-shaped clip gives you two options for attachment — the shorter clip near the top was useful for holding the flashlight inside a pocket with the bulb facing down, while the longer clip was better for placement on a hat, helmet, or strap.
Review Conclusions
In terms of a reliable and sturdy tactical light source, you won't be disappointed by the Streamlight ProTac 2L-X rechargeable flashlight ($47). It's the kind of light you want to keep in your go-bag, on your tool belt, or in the glove box of your car as an everyday carry essential. Trust me — this flashlight can survive a beating and keep on shining. What more could you ask of a light?
See the Streamlight ProTac 2L-X Rechargeable Flashlight on Amazon
See the Streamlight ProTac 2L-X Rechargeable Flashlight on Walmart