Seven days after being rescued from the upper slopes of Annapurna, Malaysian climber Wui Kin Chin, 49, has died in a Singapore hospital. Last week, Chin spent over 40 hours stranded at around 7,500m without food, water or supplementary oxygen.
Chin was initially airlifted to Mediciti Hospital in Kathmandu on April 25, before being flown to the National University Hospital in Singapore on April 27.
The injuries sustained by Chin and cause of death are not clear. Sanij Singh, an emergency physician at Mediciti Hospital, told Agence France-Presse: "His heart rate and temperature were both very low when we received him. He is suffering from severe hypothermia and has frostbite on his hands and feet."
Chin's wake has already been held at a Buddhist temple in Bukit Merah, in the southern part of central Singapore. His body will be cremated tomorrow afternoon.
The death of Wui Kin Chin will cast a further spotlight on the roles played by both Global Rescue and Seven Summit Treks in the Malaysian's time on the mountain and eventual rescue.
About the Author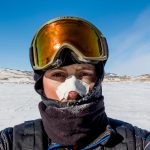 Ash Routen
Ash is an outdoor and adventure writer from the UK. He juggles a day job as a public health scientist with a second career in outdoor writing.

His words have featured in national newspapers, international magazines, and on various websites. Major bylines include Financial Times, Daily Telegraph, Porsche, Outside Magazine, Rock and Ice, and Red Bull.

He holds two degrees in Exercise and Health Sciences, and a PhD in Public Health.

His areas of expertise are polar expeditions, mountaineering, hiking, and adventure travel. In his spare time Ash enjoys going on small independent sledding expeditions, outdoor photography, and reading adventure literature.

Read more at www.ashrouten.com or follow Ash via @ashrouten on Twitter and Instagram.